Tri-County Thunder
| | |
| --- | --- |
| Head Coach: | Charles Kissi |
The KW Lighning Tri-County Juel team decided to help their community during the "Pink Weekend" on February 1 and 2. The team held a bake sale throughout the weekend to raise funds to support the Grand River Regional Cancer Centre located in Kitchener. They were able to raise just over $300.00 for this worthy cause! The team wishes to thank family, friends, fans and fellow Juel teams for their support.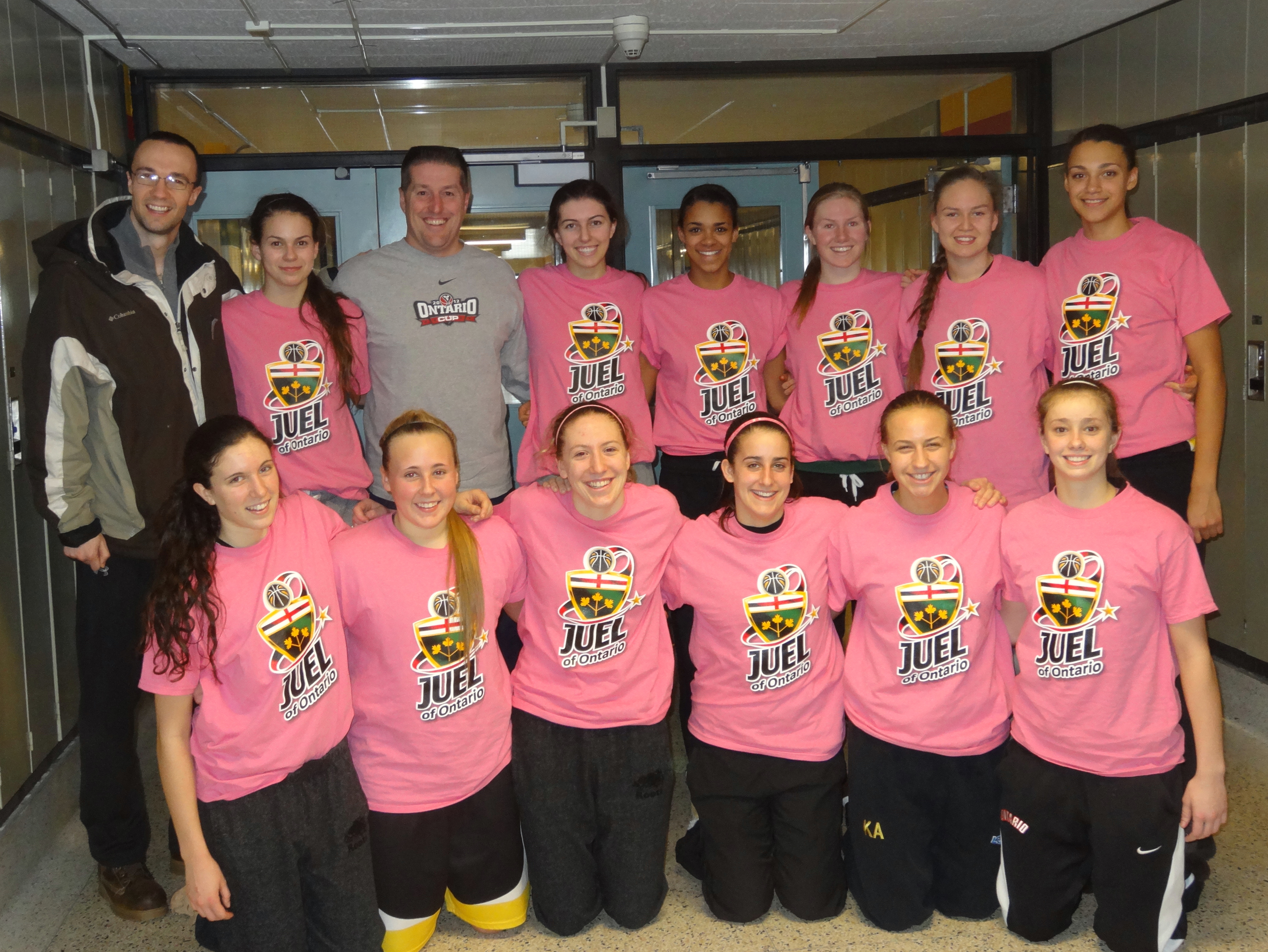 ---
KW Lightning joins JUEL Prep as a Founding Member of the top high school league in Canada for Grade 10's and under
JUEL Prep will be run by Juel (Canada's top Female Basketball League www.juel.ca ) Juel Prep will have the Top Grade 10's Teams in the province, playing against the best every Month in a centralized location as well as playing in OBA events and Ontario Cup. The League Championships will be held the same weekend as JUEL in May.
The JUEL Prep team will be coached by Kerri Jilesen (who won D1 Gold Midget in 2013 is Ass't Coach with WLU where is played OUA before going to Europe to play professionally)
If you are one of the Top Grade 10 or under Basketball Player's in the Region you are welcome to tryout.
Tryouts for Juel Prep will start Sunday Sept 15th at 330-530pm at St David's HS
KW Lightning's Major Bantam (Gr 8) and Midget (Gr 9) teams will also be joining a Provincial League this year … more news to come
KW Lightning Coaching Staff
For Gold / #1 teams are below ( We will have two teams at every age group and then #2 and #3 teams Coaches will be announced later)
JUEL - Craig Nickel
Jr OBA - Shaun Samuels
JUEL Prep (Major Midget) Kerri Jilesen
Midget- Brandon Mina
Major Bantam - Allan Bush
Bantam- Eddie Lopez
Major Atom- Rudy Hamm
Atom- Susan Irwin - Rondilla
Novice- Alex Urosevic
Tryout info below sign up now Come join the Family and the Tradition as Player, Coach or Supporter !!!
The Tradition of 38 Lightning grads going onto play OCAA or OUA or NCAA over the Last Three Years the most of any program in Canada
The Tradition of Two D1 Golds in 2013 in Midget(Jilesen) and Major Midget (Nickel) ;
Two teams in JUEL League finishing 3rd and 4th in 2012 and Finishing 2nd in First year of JUEL 2011;
Winning JR OBA Div #1 GOLD ( Urosevic) in 2010 and Div #1 GOLD in Juv (Bush) in 2009 plus D1 Gold Midget 2007 (Urosevic)
Plus much more in friends and memories !
KW Lighning is sponsored in part by Allan Bush CIBC Waterloo
---
Are you interested in playing REP Basketball for the KW Lightning the year? There is no cost to tryout, please see tryout posters below and fill out the registration form. Please email registration form to allan.bush@cibc.ca
Junior Elite (Born in 1995, 1996 & 1997) ~ View Poster
Registration Form ~ View ** Use TAB button when entering info on form & only use PRINT FILE Icon to print & THEN E-MAIL to kwlightning@hotmail.com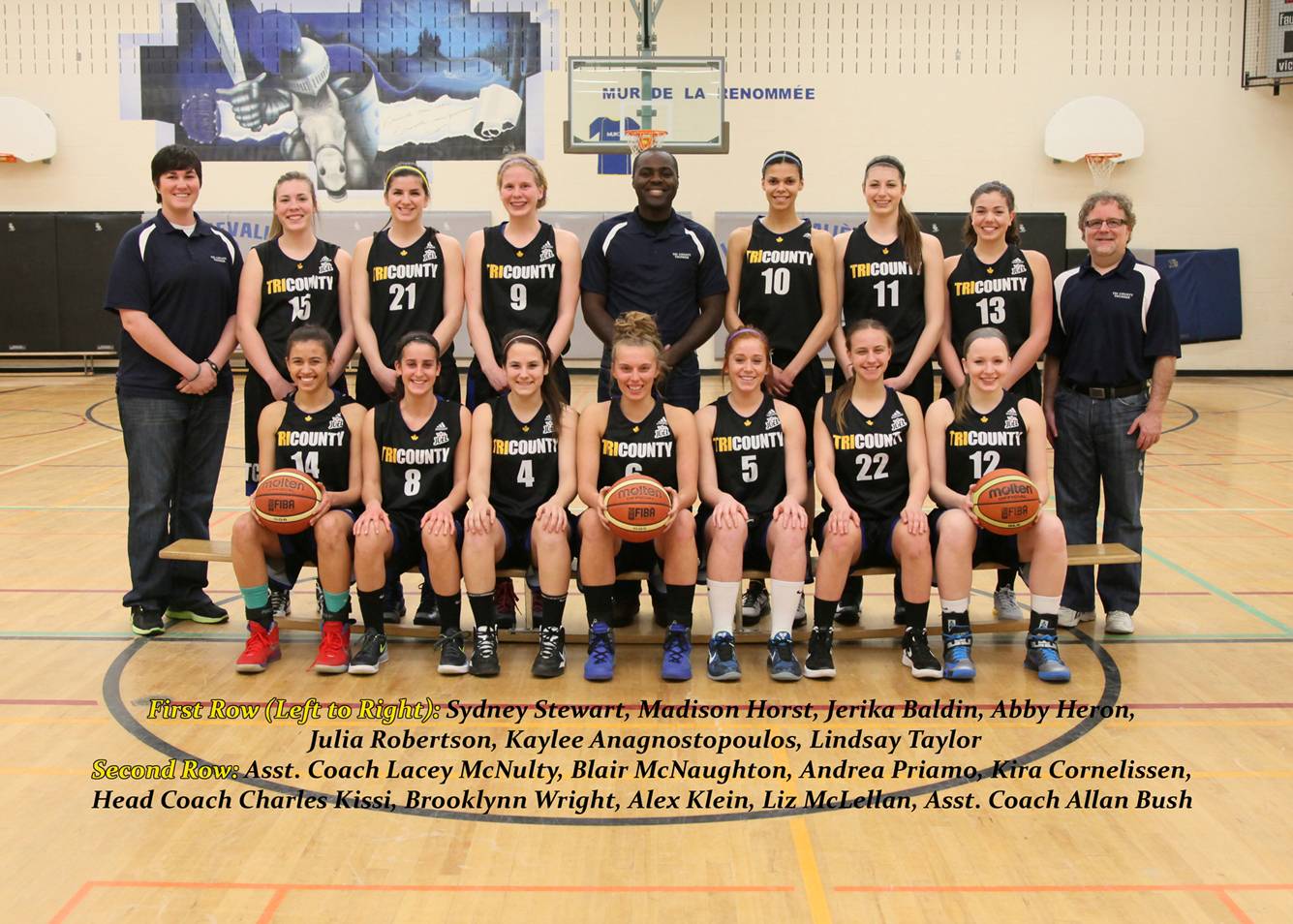 Another Lightning Player Going To Brock
Posted on February, 4 2013
KIRA CONELISSEN HAS BECOME A BROCK BADGER
Coach Kissi, Coach Casey and TRICOUNTY THUNDER in Toronto Star
Posted on January, 30 2013